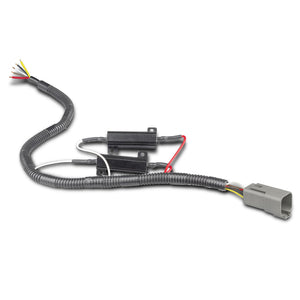 LED Autolamps 2LR12/450B Generic Patch Lead Adapters - Each
ELL2LR12/450B
LED Audolamps 2LR12/450B Generic Patch Hard Wire Lead Adapters.
Adapt standard LED Autolamps rear combination lamps to be suitable for use with 4wd patch leads.
Please contact us for more information!
12 Volt.
DT04-6P connector.
Pre-wired Load Resistors.
Australian Owned Store.
Wire Colour Code:

Brown - Tail
Red - Stop
Yellow - Indicator
Black - Reverse
White - Earth

NOTE: Price is for 1 lead only.