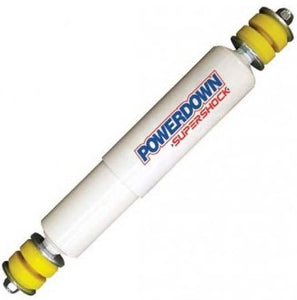 Powerdown P793 Supershock
P793
Powerdown Supershock shock absorber - P793
Larger 45 mm disc valve – more precise control and longevity.
Low Pressure Gas charge – to stabilise valving and extra cooling properties.
Polyurethane Bushes with locating sleeve – better centralisation of pin mounts with less damage to the mounting tower.
Increased Body Size – for extra oil capacity keeping the shock running cooler for longer.

Suitable for fitment to the Kenworth Airglide 200 & 400, making it bigger and better with more heavy duty features.