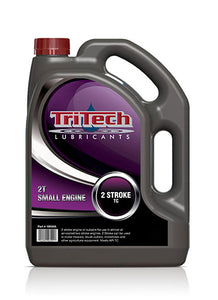 TriTech 2 Stroke TC Engine Oil - 1L
1900-0001
Premium low ash, high performance semi synthetic two stroke engine oil for use in non-outboard applications.

Provides the highest level of protection from piston and exhaust deposits.

Exceptional anti-scuff protection.

2-STROKE should be used in conjunction with the engine manufacturers recommendation regarding fuel/oil ratio, however, in the absence of such information a 50 to 1 fuel/oil ratio is advised.

Can be used in motorcycle engines requiring API TC performance levels.

SAE: 20W

API: TC

1 Litre

Part number: 1900-0001

Pickup from Campbellfield or Wangaratta only.
Contact us for more information.