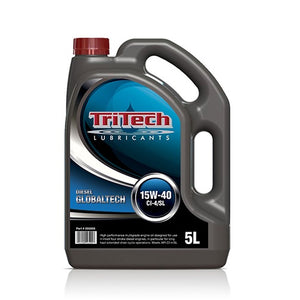 TriTech Globaltech 15W40 CI-4 Heavy Duty Engine Oil - 5L
2002-0005
Premium Heavy Duty CI-4/SL Engine Oil.
Low ash, superior performance multigrade engine oil designed for use in most four stroke diesel engines, including those fitted with emission and electronic control systems in order to meet the latest standards and in particular for long haul extended drain cycle operations.
Recommended for post-1994 engines.
Recommended for turbocharged high speed motors.
Product datasheet found here.
Contact us for more information.